Designing and printing your aluminum signs has never been easier. You can now design and print aluminum signs and get them printed at a low cost. A low-cost, yet top-quality aluminum sign is what you will get when you use us at KeithFabry. 
Take Charge of Your Branding and Signage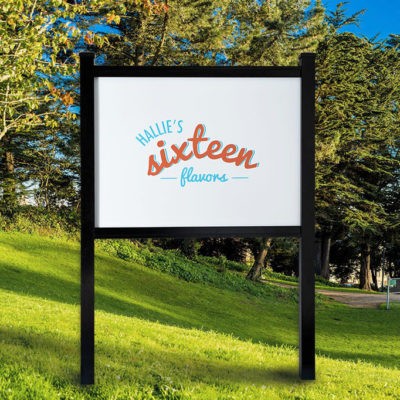 Work with KeithFabry and get your aluminum signs designed and printed for outdoor and indoor use. We will give you the exact design you want, customized to suit your taste. Some firms make a good design but produce bad prints. Such is not the case at KeithFabry, as we guarantee you quality print. 
Our offering is simple yet standard. We design and print aluminum signs, and we ensure that the print output is of top quality such that it can easily stand out among others. 
The general belief is that top-quality aluminum signs are usually costly. However, we help you save costs at KeithFabry and give you professional, top-quality fabricated signage. 
Benefits of Steel, Aluminum, and Dibond Signs
Perhaps you are wondering what exactly to print on. Steel, aluminum, and Dibond are great options as they make your prints come out clean and fresh. Some of the benefits of using any of these three signs for your prints include: 
Durability – known for rigidity and strength, Dibond, steel, and aluminum are some of the strongest materials used for signage

It gives your print a professional look

Allows for versatility

You can easily customize your print

Weather-resistant – these options can stay long hours in harsh weather without any damage.

Affordability – contrary to expectations, these materials are less expensive than some plastics or other substrates like redwood 
At KeithFabry, we print with UV-resistant ink, which keeps your design and image sharp for long.  Types of sign styles available include CNC routing, dimensional elements, and lamination. Contact us today for your affordable aluminum signs.